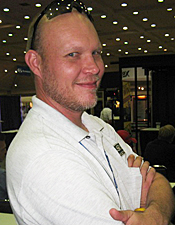 SLS Construction & Building Solutions LLC is a family owned & run company started by me, Sean Lintow Sr. I have over 20 years in the construction & project management arenas. I have been blessed to work on some pretty interesting projects (1879 Historic House Renovation, 2 day builds, houseboats, ICF LEED Platinum house, and the list goes on). This doesn't even compare to working with and getting to know some really talented folks & even running my own successful remodeling company.
One of my passions has been (well for better lack of a term), "green building" as the area I grew up in was heavy into super insulated buildings, solar heating & electricity, etc… Many of the field trips we had at school revolved around cooking with solar, power generation, & living off the grid.
With that when the banks crashed bringing construction to an almost complete stop throughout the country, I decided to go back to "school." While I occasionally put the belt back on I now mostly help other builders, trade partners (never really liked the term sub-contractor), building officials, and even homeowners separate the wheat from the chaff when it comes to building / renovating better, more comfortable efficient buildings.
Current Certifications & Licenses:
ICC Residential Building Inspector
August 2020 – August 2023: "Individual has the basic knowledge and understanding to perform inspections of structures to determine compliance with the various Building Codes and Standards adopted by his / her jurisdiction. At this level of certification, the Inspector shall be able to inspect one-and-two family dwellings, townhomes not more than three stories in height, and accessory structures.."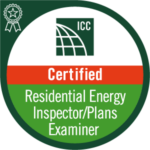 ICC Residential Energy Inspector & Plans Examiner
March 2016 – March 2025: "Individual has the basic knowledge and understanding of the Energy Conservation Code, which includes material, installation, methodology, plans examination, and inspection of energy conservation materials and construction methods and practices as it pertains to residential structure as defined in the IECC."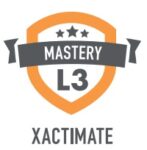 Xactimate 28 Level 3
July 2020 – July 2023 (Also XM25 2009-2012):"The Level 3 Certification Exam verifies that the user has full mastery of the estimating system and can be considered a subject matter expert. This exam is based on Xactimate 28 functionality and is broken into three different sections: Sketch and Scope Lab, Practical Exam (based on Sketch & Scope created by individual), & General Knowledge Exam.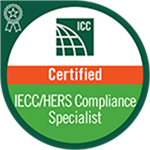 ICC IECC/HERS Compliance Specialist
May 2020 – May 2023: "Certified HERS Raters that have been trained and certified by the ICC for energy code plans review and inspection Creation of a national consistent IECC compliance certificate that HERS Raters will complete to demonstrate compliance to the energy code."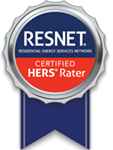 Certified Home Energy Rater – RESNET, 5319939
July 2010 – July 2022: "An individual who is certified by an accredited Rating Provider to inspect and test a home in order to evaluate each of the minimum rated features and complete a Home Energy Rating (aka a HERS rating – an analysis of a home's projected energy efficiency compared to the efficiency of a 'reference home') according to the RESNET Standards."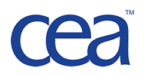 Certified Energy Auditor (CEA) – Association of Energy Engineers (AEE), 1545
March 2011 – December 2023: "The Certified Energy Auditor is an individual who evaluates and analyzes how energy is being used in a facility, identifies energy conservation opportunities and makes recommendations where consumption can be reduced or optimized."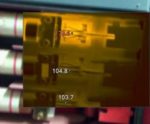 Infrared Level 2
Since 2011: There are 3 Levels in the IR/NDT fields (IR = Infrared /NDT =Non Destructive Testing) which falls under the ASNT SNT_TC_1A. Part of the confusing aspects faced by many is that the ASNT only certifies individuals for Level 3, but allows for employers to certify individuals in their own companies. Per the ASTN their guidelines are similar for a Level 1 & 2 Thermographer which includes 32 hours of approved classroom teaching, a practical exam, a 40 question General Written Exam, followed up by a 20 question Area Specific Exam (Buildings, Electric, Motors). Where the two differ is in the hours behind the camera or the desk analyzing & doing reports which is 210 hours for Level 1's and 1260 hours for Level 2's.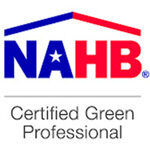 Certified Green Professional – NAHB
"The Certified Green Professional designation recognizes builders, remodelers and other industry professionals who incorporate green and sustainable building principles into homes — without driving up the cost of construction. The required courses provide a solid background in green building methods, as well as the tools to reach consumers, from the organization leading the charge to provide market-driven green building solutions to the home building industry. CGP coursework is closely aligned with the ICC 700 National Green Building Standard"
Expired:
Building Analyst & Envelope Professional – BPI, 5016147 (April 2010 – May 2016)
Alabama Home Builders License (2007 – 2013)
The HTRC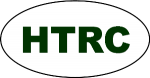 The HTRC aka The Homeowners & Trades Resource Center was originally launched back in July of 2009 as a means to provide in depth pieces and articles that just didn't seem to fit on the SLS Construction site. It was originally referred to as the Resource Center for Homeowners and quickly became known as the HRC.
A little under a year later with the advent of the RRP, becoming a mikeroweWORKS Tradesman, etc… we expanded our scope to include those getting into in the trades &/or growing their business. With that we also changed the title to better reflect the new scope and thus The HTRC: Homeowners & Trades Resource Center was born.
Currently there are over 850 articles dealing with everything from maintaining ones home, numerous FAQ's, Building Science pieces, how to have a successful remodeling project, with ton's of other how-to's to just name a few.