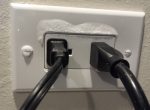 It sure can be confusing dealing with all those competing claims and sales pitches. Trying to sort out what really works, will solve your problems &/or save you money can be challenging as I am sure you have come to find out. Unlike other companies that need to sell you on their product offerings we are completely independent. Our main focus is on you, your family, your home, and making sure it is as comfortable, safe & efficient as possible.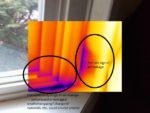 With over 20 years in the building fields and using our commercial grade non-destructive testing equipment, we can not only help you pinpoint the real issues and ways of fixing them, give you multiple ways of accomplishing it, but also verify it was done properly.
To schedule a home performance evaluation please call us at (815) 200-3688 or send an E-Mail
Home Performance / Energy Audit Pricing & Packages
Just like every individual or home is different we generally try to tailor our testing & reporting to exactly what you need instead of locking you into one specific type of audit. With that said, here are our most popular home performance / energy audit packages for existing homes along with the customization option.
NEW: Virtual / Remote Consultations………..…… Starting at $95
Worried about having someone come over or maybe you just have a few simple questions – we have the options for you.
Combination Blower Door & Infrared Scan………… Starting at $500
Want to not only know how leaky your house is but where the leaks are?
Comprehensive Diagnostic Energy Audit………..…… Starting at $875
This is our most popular audit, as it not only includes the Home Energy & Maintenance Assessment (below), but also includes using Infrared with the Blower Door (to see how leaky is your house & where), Duct Flow, and the Duct Leakage Test. Designed for houses up to 3,000 SF with only 1 HVAC unit.
Home Energy, Comfort & Maintenance Assessment…… $375
This 2 hour walk through assessment is the designed to identify obvious energy loss and maintenance issues. This includes a visual inspection of the interior and exterior of the house, the basement, crawlspace, and attic. We will look at the shape & condition of your major appliances, heating and cooling equipment, check for gas leaks, check for CO, and other health and safety issues.
The Customized Audit / Consultation:
In many cases a full blown home performance / energy audit or survey may not be what you need, while a simple walk through assessment may not provide you with enough information. Maybe you are planning a renovation & would like to talk your options or it has already started & you would like to verify that the work is being done properly. With just a simple call or email we will gladly customize a plan of action to help meet your specific needs.
Reports:
Just like we will tailor your home performance evaluation based on your needs, we don't believe in canned reports with generic wording that doesn't apply. Our reports are based on you, your home, the results, and what needs to be done. Worried about a bunch of techno babble or meaningless numbers, we try to limit that as much as possible & provide links to many of our articles here on the HTRC for further information. For example;
To schedule an energy audit / home performance evaluation please call us at (815) 200-3688 or send an E-Mail