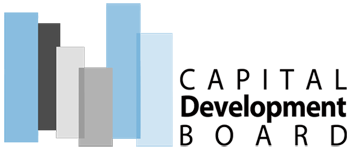 Effective January 1st, 2016 the State of Illinois officially is adopting the 2015 IECC with amendments. For the most part there are no real changes from the 2012 code currently in effect with the exception of the 4% duct testing limit being eliminated for the Alternative Performance Paths (you still have to test but have no level to reach). One of those new "paths" is R406.3 – The Energy Rating Index aka the HERS score.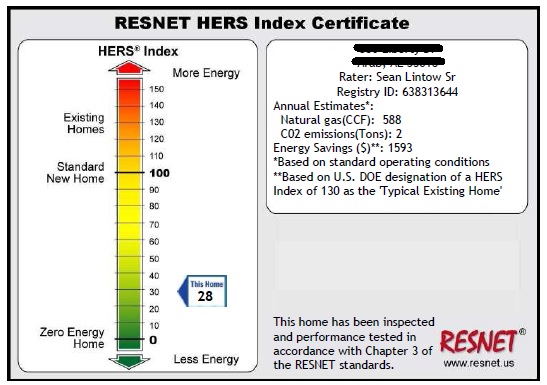 Unlike the original "performance" path which was commonly referred to as the UA Compliance or Insulation Trade Off you can now use furnaces, water heaters, even refrigerators you install to help meet the code.
It is voluntary option where you comply with the code by meeting a target Energy Rating Index score

Climate Zone 5 (Northern Illinois) = HERS 55
Climate Zone 4 (Southern Illinois) = HERS 54
Make sure to check with your Building Department as they are not mandated to accept it

Must meet certain Mandatory Requirements

Duct test for those not included only in conditioned space (should be initially modeled with 12% leakage)
Must install 09 insulation levels at min. (R38 Attic – 10/13 Basement)
Three Step Process
Preliminary Rating: We will work with you, your architect &/or designer to help you get the best bang for your buck up front by using our 20+ years of experience & knowledge to get it designed right from the start.
Pre-Drywall Check: Before the drywall goes up, not only do we verify that the insulation was installed properly, but we also look for other issues to make sure they get fixed instead of just covered up causing issues later. One of our top recommendations is also that we conduct the necessary

Illinois Energy Conservation Code Duct Leakage Test

at this time (all equipment & ducts in).
Final Inspections: At this time we verify that the equipment specified has actually been installed, was done correctly, and works like it is supposed to. We also certify the home meets the Illinois Energy Conservation Code by conducting the necessary Blower Door aka Envelope Leakage Test & Duct Leakage Test all in one visit.
Please feel free to call (815) 200-3688 or shoot me an E-Mail to see if this is the best option for you. Want to take it up a notch, check out our ENERGY STAR & other program verifications we offer.